Sun, May 19
|
Grey Owl Mind-Body Studio
Sound Journey at Grey Owl
Relax, Release, Rejuvenate!!! https://www.greyowlmb.com/workshops-events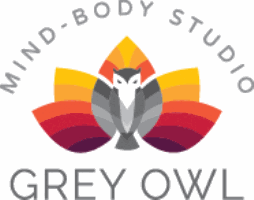 Time & Location
May 19, 2019, 6:30 PM – 8:00 PM
Grey Owl Mind-Body Studio, 6250 Abbotts Bridge Rd Suite 500, Johns Creek, GA 30097, USA
About The Event
On the third Sunday of the month, join Michael Burke, Vibrational Sound Therapist, during this 90 minute meditation experience of sound from an assortment of instruments including Himalayan bowls, gong, Shaman drum, chimes, Native American flute and spoken word. Participants are encouraged to lay down in a comfortable position for them making use of props such as blankets, bolsters and eye pillows, and are expected to do nothing... This is a time of BEing, not DOing...This is a space where the ability to receive is highly accentuated and we tap into the Divine Consciousness flowering through our every breath as human beings.. Not human doings.. To unplug is beneficial for the entire system.. this subtle, yet powerful act of surrendering and allowing, creates an energetic flow where homeostasis happens naturally and the feel-good chemicals of our systems are released, so that as we experience the rebuilding of our selves.
Relax, Release, Rejuvenate!!!
For those interested, you may experience the Sound Journey in one of our aerial hammocks. First come, first serve basis.Please arrive early to secure one of our 8 hammocks.
Investment: $30
Early Bird: $25 One Week Before the Event
Register